The Coziest Thai Hotel in Town
"DeeProm" – Thai perfection
"DeeProm" is the maiden name of Granny Jongkon, who is the founder of Pattaya's legendary Thai eatery, DEEPROM Restaurant. DeeProm Hotel is based in the heart of Pattaya, and is situated on the site where DEEPROM Restaurant was previously located. The hotel's contemporary Thai ambience is inspired by a modern re-interpretation of Thai traditions and heritage. In addition to continuing to deliver a Thai culinary experience, DeeProm also offers visitors to have an opportunity to experience the unique Thai way of living. Significant attention has been paid to every detail, to ensure that guests can fully indulge in the experience of "Thainess", from the décor and facilities, to the food and services on offer.
In celebration of the name of the legendary eatery, "DeeProm" also reflects Thai perfection under the concept of "Dee to me – Dee to the mind – Dee to Mankind" (Good to the body – Good to the heart – Good to society). These 3 aspects of Thai perfection will be experienced by guests from the time they first enter the hotel, all the way through the duration of their stay with us.
Dee to Me – Dee to Mind – Dee to Mankind
ดีต่อกาย – ดีต่อใจ – ดีต่อสังคม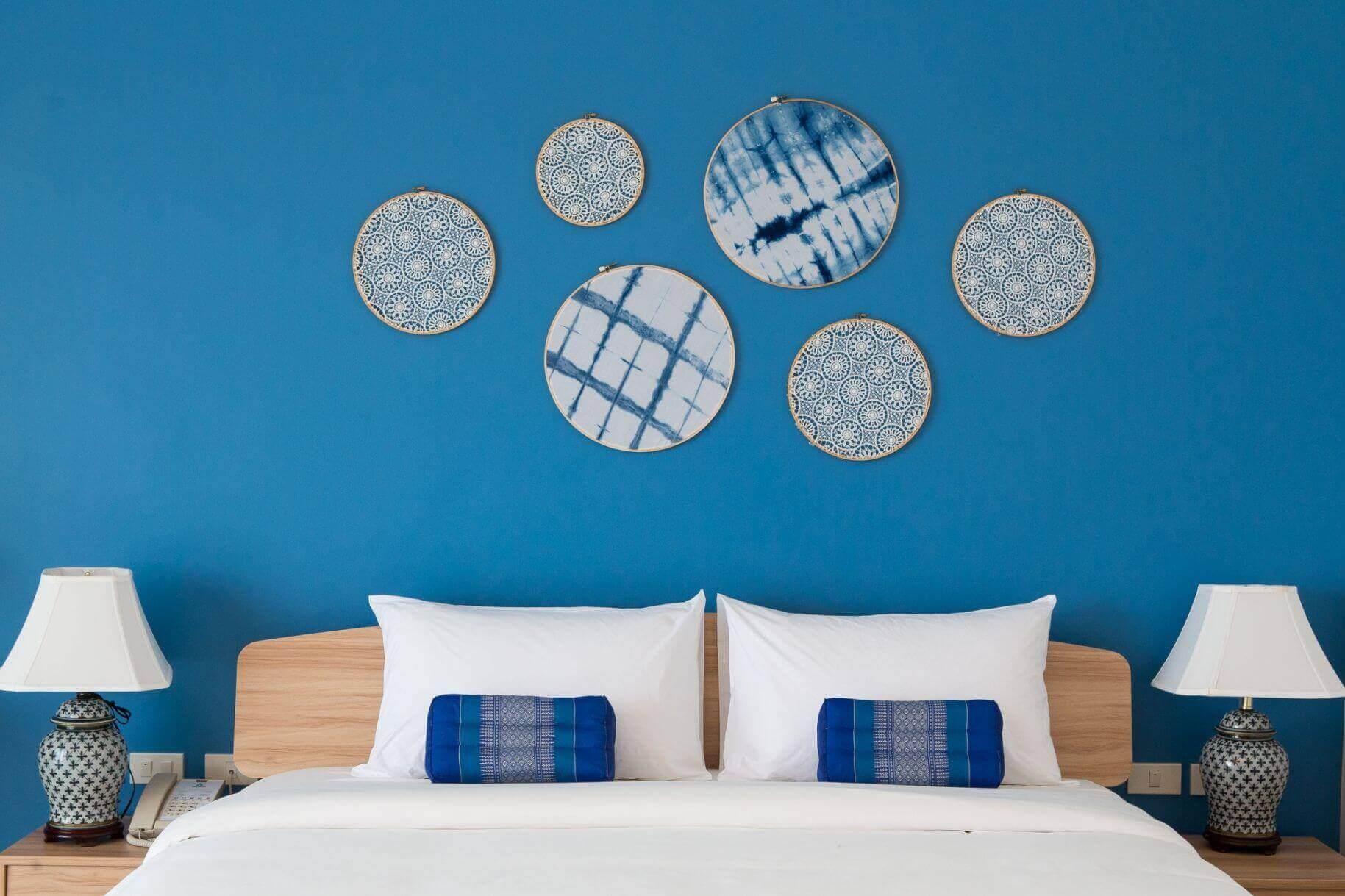 Dee to Me – Good to the Body We believe that a healthy body is your foundation.
As your host, we care about your health. For breakfast, whether you prefer fried eggs, barbeque pork with sticky rice, or a simple glass of soymilk, we ensure that only nutritious and healthy food is served. After breakfast, take the time to enjoy our quality-controlled mineral water swimming pool, not just for physical exercise, but also as a way to simply relax. Our line of "Romrampei" products – bath gel, shampoo, and body lotion – are gentle to the skin and hair, as they are free from hazardous substances, and all scents have been extracted from natural sources.
Dee to Mind – Good to the Heart At the heart of happiness is a clear mind.
We go the extra mile to ensure our guests enjoy a comfortable stay. Every element of the hotel is chosen with great care, from the relaxing white and light blue color scheme which serves to calm the senses, to the wooden furniture for that added touch of warmth, and the amenities that have been carefully selected to guarantee a delightful stay. Most importantly, our friendly team of staff is here to serve your needs. Whether you need help with recommendations on restaurants, attractions, or transportation, allow our staff to save you time by helping you plan your travel itinerary so you can optimize your time and enjoy your holidays to the full!
Dee to Mankind – Good to Society There is more happiness when you give to others.
We believe in sharing happiness with society. Therefore, we support local communities by using locally-sourced handicrafts, including bed runners, indigo-dyed fabrics and bath robes, not only to promote preservation of local wisdom and to distribute income to local communities, but also to promote a greener environment. The handicrafts which are used at our hotel are produced without any use of chemicals, while items such as reusable bags and water dispensers are provided in order to reduce the use of plastic, and to allow our guests to actively participate in fulfilling our commitment to the community.
เรามีความตั้งใจให้ทุกการเข้าพักที่ 'โรงแรมดีพร้อม พัทยา' ไม่ใช่แค่การพักผ่อนเท่านั้น แต่เราอยากให้คุณได้รับประสบการณ์ที่ดีตลอดการเข้าพักครบทุกแง่มุม 'ดีต่อกาย' หลับสบายบนเตียงนุ่มๆ อิ่มอร่อยไปกับอาหารเช้า ออกกำลังกายในสระน้ำเกลือ พร้อมบริการอย่างอบอุ่นจากพนักงานและการดูแลอย่างดีตลอดการเข้าพัก บรรยากาศการตกแต่งห้องพักที่ไม่ว่าจะพักผ่อนที่ไหนหรือมองไปทางไหนก็ 'ดีต่อใจ' และคุณยังร่วมเป็นส่วนหนึ่งที่จะ 'ดีต่อสังคม' ได้ง่ายๆ แค่มาพักผ่อนกับเรา มีความสุขไปกับการใช้ถุงผ้าและกระบอกน้ำ ลด ละ เลิก การใช้พลาสติก แม้จะเป็นสิ่งเล็กๆ แต่เราเชื่อว่าจะส่งผลกระทบต่อโลกของเราไม่มากก็น้อย…..
มาเป็นคน "ดีพร้อม" ด้วยกันนะคะ

"Convenient location in the center of Pattaya with very good service minds, good food and clean place. The decoration is very unique in Thai modern style. The swimming pool is very good for family especially childrens."

Plummy Sakwit
"Surprise กับ workshop ลูกชุบ ลูกสนุกมาก ^_^ Staff เฟรนลี่กันทุกคนเลย โรงแรมตกแต่งน่ารักมากๆ แถม eco มีถุงผ้ากับกระบอกน้ำให้ยืมใช้อีก อัพเดทกิจกรรมบ่อยๆ นะคะ จะได้มาพักอีกค่ะ #attentiontodetail #งานประณีตทุกจุด."

"ผมพาครอบครัว และทีมงานของบริษัท ไปเที่ยวและพักที่นี่ เป็นการตัดสินใจที่ดีมาก เพราะนอกจากโรงแรมจะสะอาด ใหม่ ยังมีความสวยงามแบบไทยผสมความทันสมัย สระว่ายน้ำสวยมากครับ ลูกชายเล่นน้ำเป็นชั่วโมงไม่เบื่อเลย ที่สำคัญ อาหารอร่อยด้วยครับ."