Tasting traditional menus at Pattaya's local eateries
Complete your holiday in Pattaya by dining at a list of must-eat restaurants. Allow us to share our picks with you, so that you can savor the best local dining experience. Go beyond the usual seafood and seaside dining, and instead sample the more reasonably priced traditional home-style cooking, and allow yourself to come closer to nature and the cool sea breeze.
Wan Suk Kitchen Bar & Gallery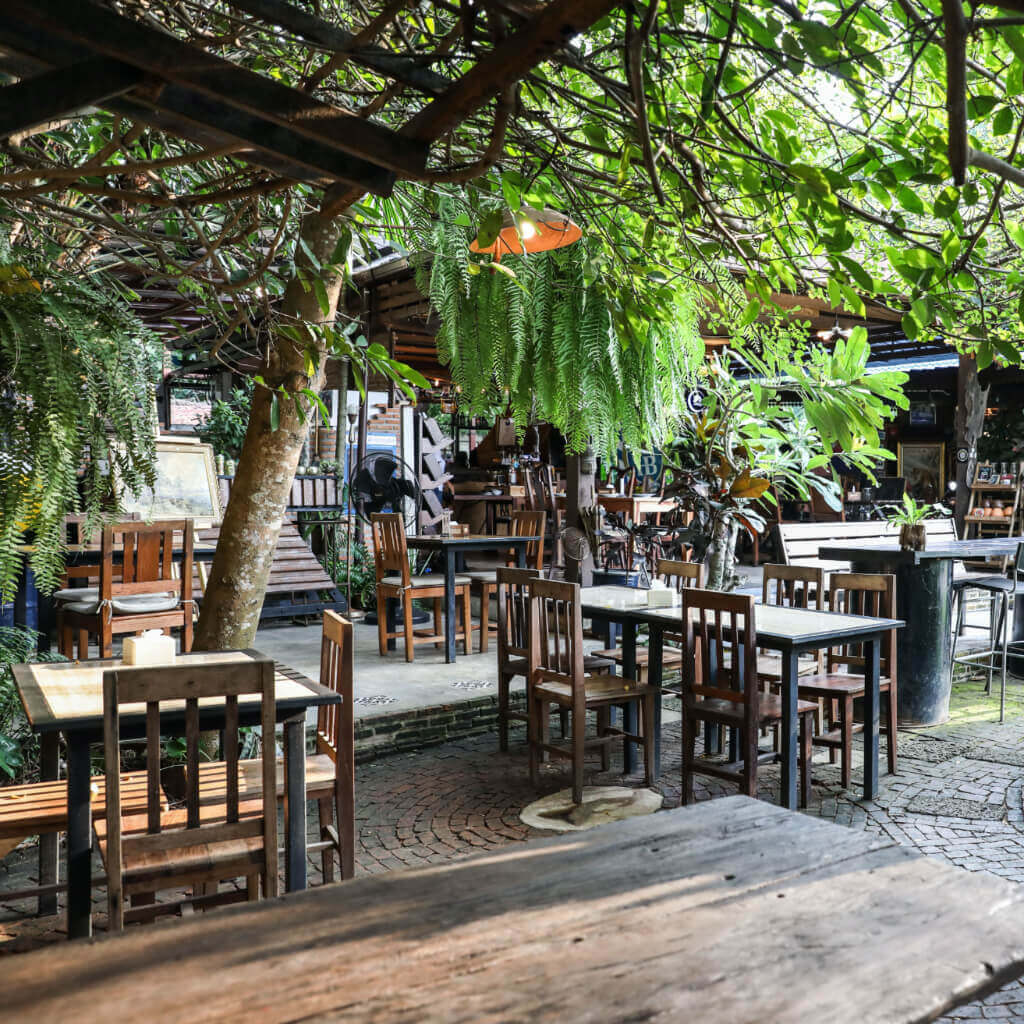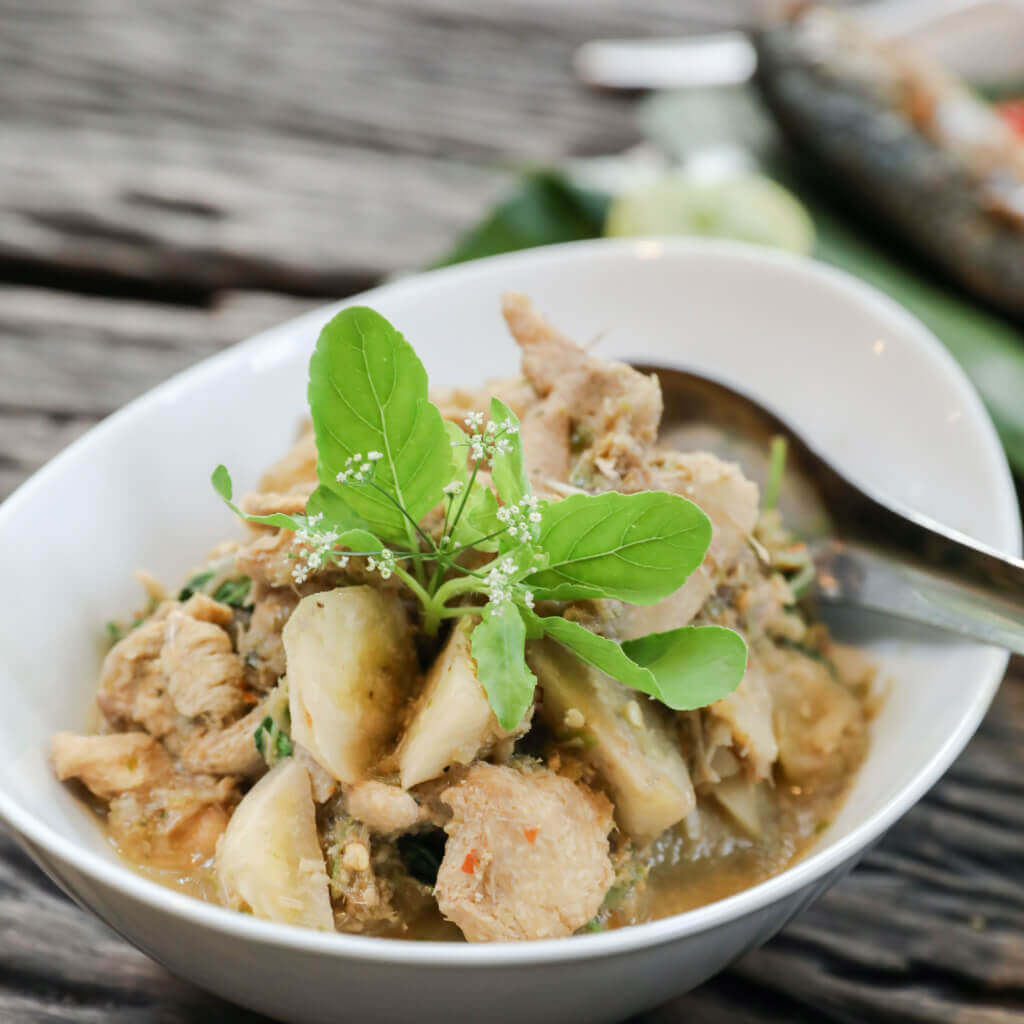 Enthusiasts of antiques, vintage décor, and garden homes are in for a feast! Wan Suk Kitchen Bar & Gallery owner and former cruise ship chef, Khun Ouan, presents to you local dishes in his very own house, which has now been converted to a restaurant. As well as the delicious food on offer, the house also showcases his personal collection of antiques and vintage items, which have been acquired through years of overseas travel. Whether you wish to chill out in the garden as if it were your backyard, or find a spot inside the restaurant and sample a feel of the 80's, each corner of the restaurant will charm you in its own unique way.
Khun Ouan's vision is to introduce a new generation of authentic tasting Thai traditional cuisine, using original recipes and ingredients which have been prepared by using traditional methods acquired from his many years of experience as a chef. Start your meal with "Kaeng Kai Baan Look Kluay" – or chicken and baby banana curry, which is the local dish of Nong Prue City. Back in the days when Nong Prue was farmland, it was occupied by villagers who grew banana trees and raised chickens. The locals cooked food using raw materials and ingredients that were abundantly available, giving birth to Nong Prue's very own local menu, which was passed down through generations. The potato-like texture of the baby banana, the juicy and tender free-range chicken, and the home-made curry paste, all combine irresistibly to make this dish and absolute winner!
Up next is "Khoo Rak" (Soulmate), a combination of sea snail curry and steamed mackerel, which are combined to create the ultimate combo. The salted mackerel has been steamed to perfection to achieve a flavorful texture that combine well with steamed rice, or alternatively, wrap it with betel leaves, if you prefer a more exotic taste.
The seemingly ordinary steamed rice at Wan Suk Kitchen is another signature item worthy of recognition. Premium quality rice is steamed overnight and mixed with "Fleur de sel", or flower of salt, to give the rice an irresistible aroma that makes it so tasty, you could just devour the rice on its own. The rice goes exceptionally well with "Miang Laab Pla", or fried barracuda seasoned with herbs, chili, and lemongrass.
The "salted egg stir-fried squid" will have you stunned with the juicy tenderness of the squid, which is unlike the chewy texture that is commonly found in most other types of squid. Only the freshest ingredients make it to our kitchen, and the "stir-fried shrimps with salt and chili" is testimony the freshness of our seafood. The shrimp itself is so sweet that you will forget about using any dipping sauce. As we source our seafood from local fishermen, the selection of fish varies daily, so prepare to be surprised by the ever-evolving special menus, which will guarantee that every visit to Wan Suk Kitchen is a unique one.
Be sure to book in advance, otherwise you'll most likely not be able to secure a table, especially during the weekend.
Operating Hours: Monday – Sunday 11:00 am – 11:30 pm (Closed on Wednesdays)
Location: 129/10 Soi Boon Pluem, Bang Lamung District, Chonburi
Tel: 09 5745 6756
Distance from DeeProm Hotel: 7.5 km (approx. 12 mins)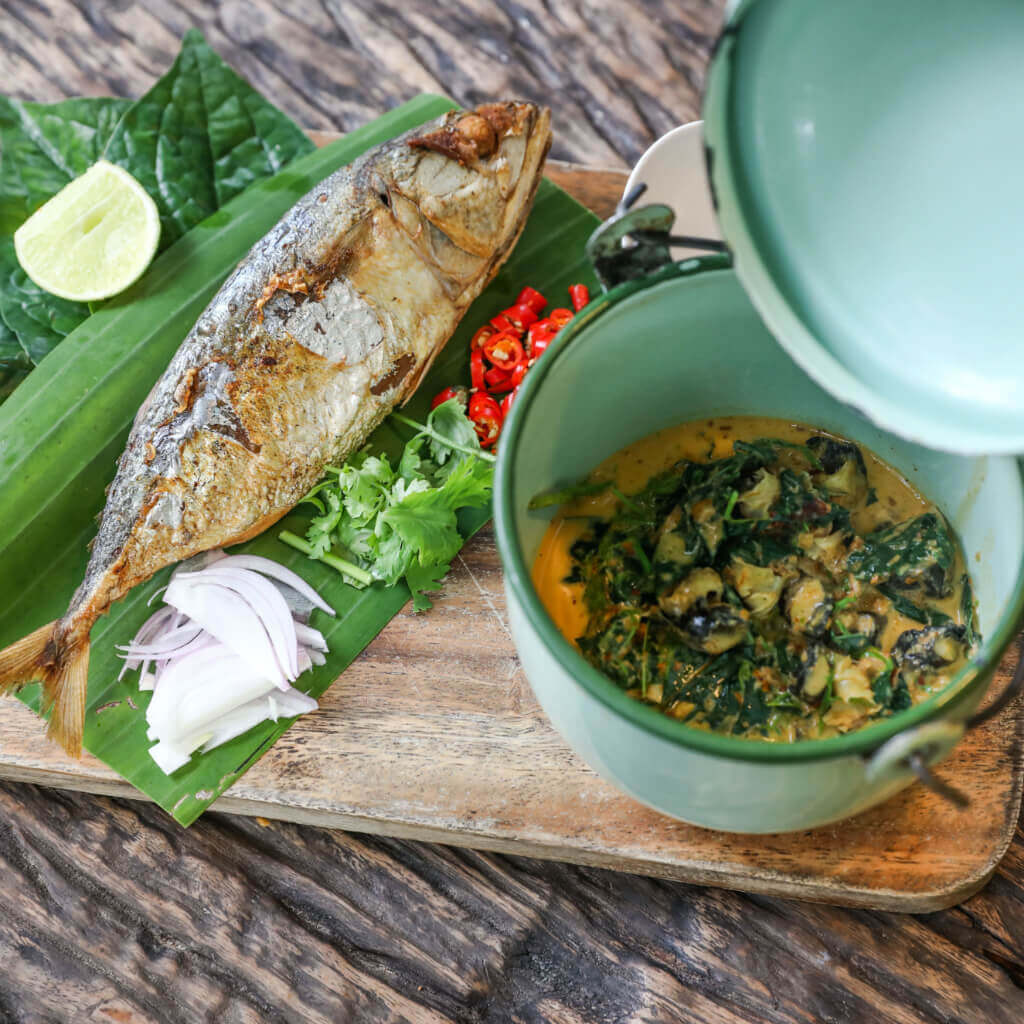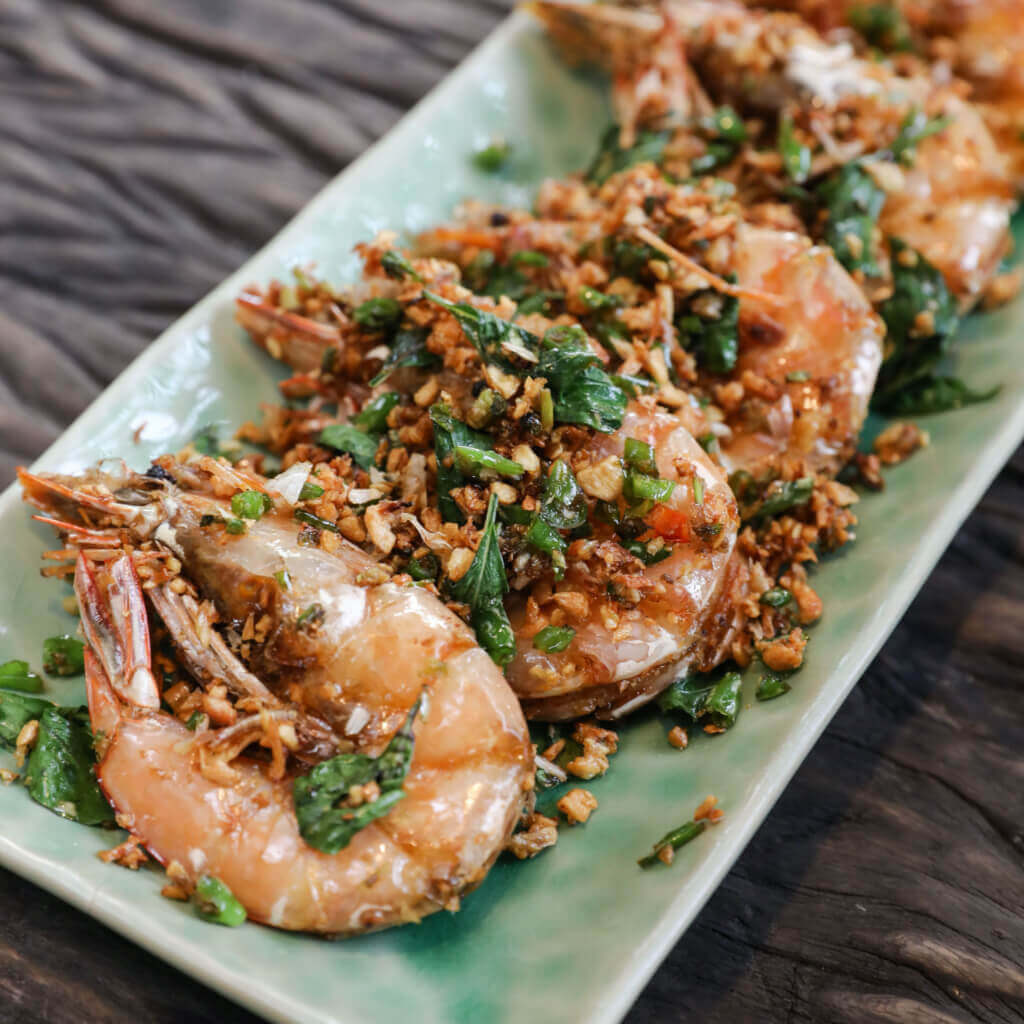 Loong Liang - Pa Malee (Uncle Liang & Aunty Malee)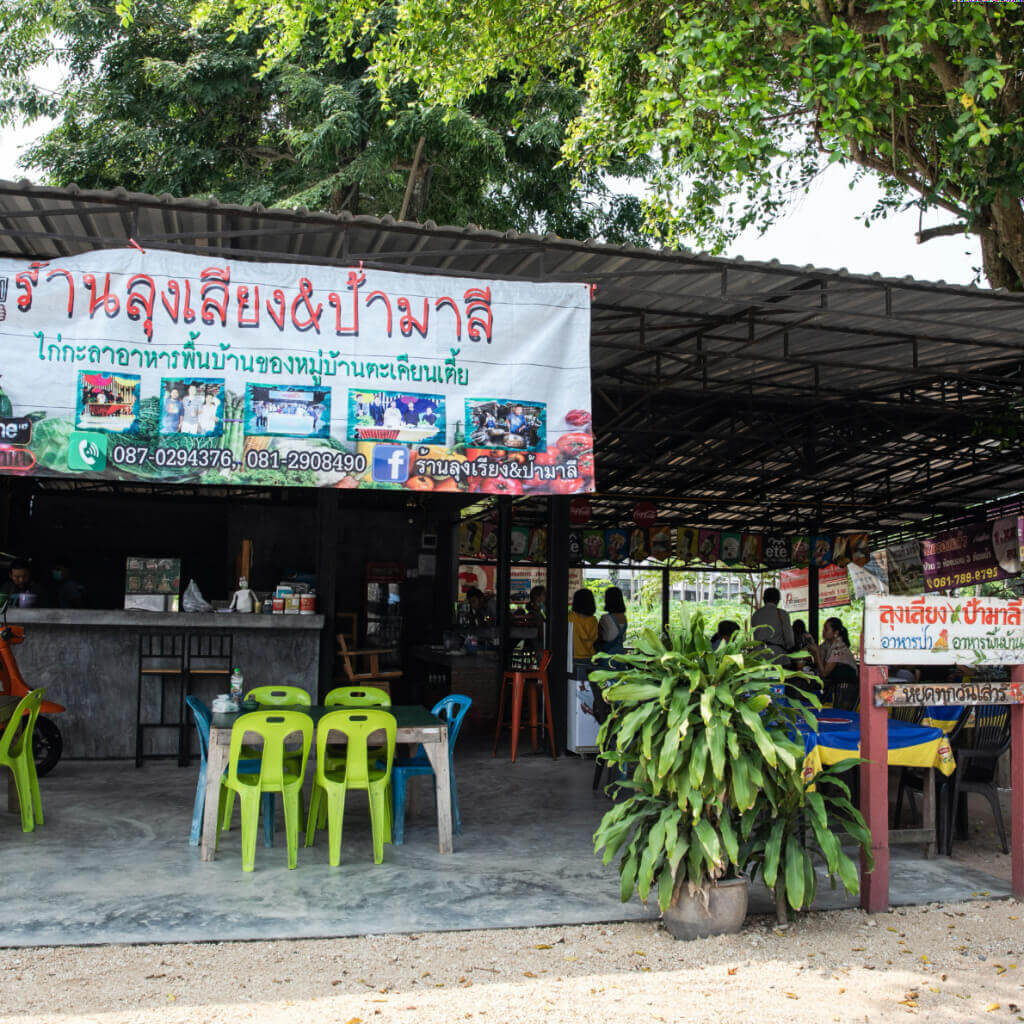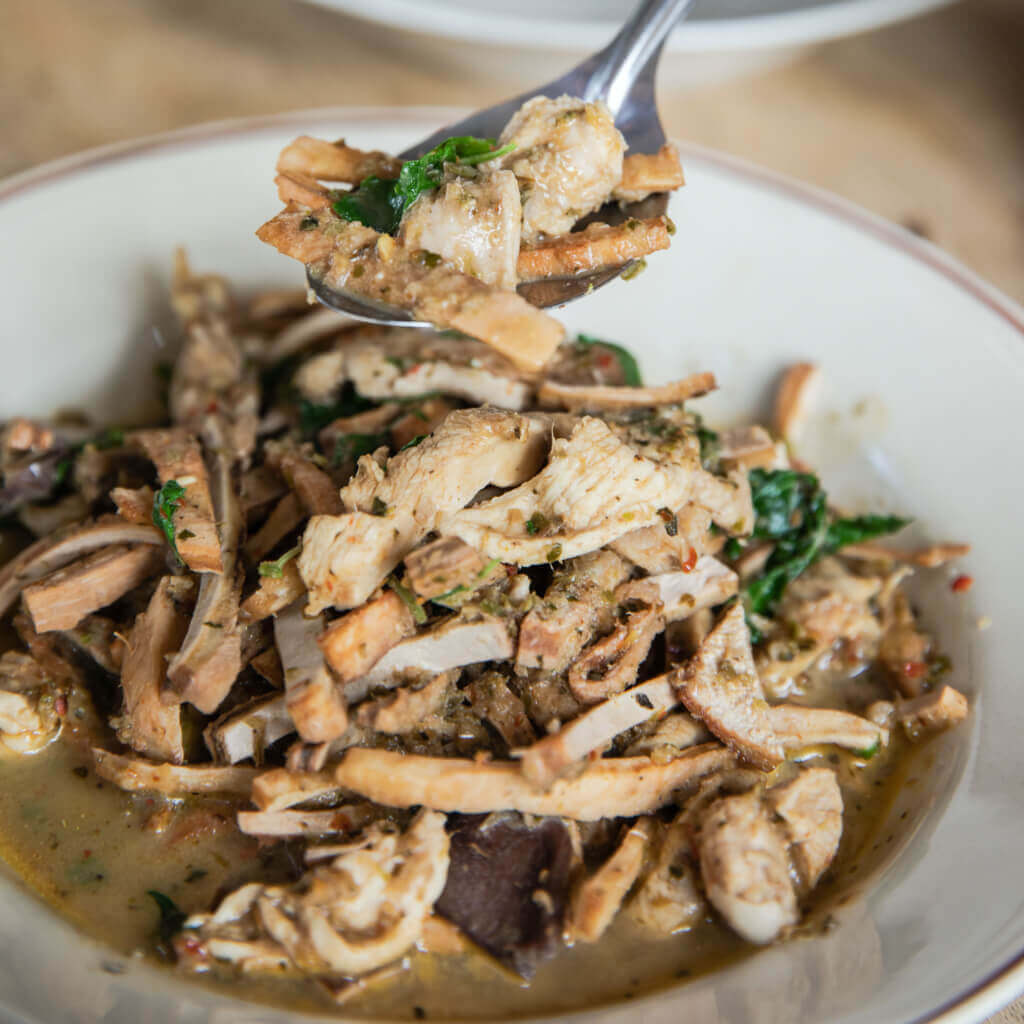 "Chicken curry with coconut skin" is a local dish of the Takhian Tia community. The signature dish at Loong Liang is Pa Malee. For over 20 years it has been the talk of the town in Takhian Tia, and although it is now run by the second generation, the food tastes exactly as it did in the old days. Not even die-hard patrons, who have frequented this eatery for years, can tell that the food is now prepared by the children of its founders. Many have wondered what is the secret that lies in the special recipe which makes this menu so tasty, and finally, the second generation chefs revealed that the selection of raw materials is the key, and of course the skillful preparation of the curry paste. The finest ingredients are combined to produce a dish that is so exceptional, that forgoing this menu would be a grave mistake! If you have children, be sure to order the "world's yummiest omelette". Rather than simply being self-complimentary, in fact, this dish actually adopts its name from the description that customers have given to this signature omelette time and time again. Packed with chopped shrimps, minced pork, century egg and salted egg, the omelette is repeatedly pan-tossed to achieve a thick, spongy texture.
We recommend complementing this dish with the "squid and garcinia cowa in black soup". Don't be intimidated by the color of the soup, because this is the black magic in this dish that will have you spellbound. Fresh squids are cooked in a broth of squid ink, palm sugar, fish sauce and garcinia cowa, which is an indigenous plant of Thailand which is the secret ingredient behind the distinctive tangy taste.
For those looking to tantalize their taste buds even further, order the crispy-fried catfish with garlic and fresh chili. Also deserving of praise is the traditional fish cakes – deep-fried ground yellow-stripe trevally, seasoned with curry paste, salt and palm sugar. These fish cakes will have you hooked!
As humble as this eatery may appear, be forewarned of the long queues of hungry diners during the weekend. Each dish is individually prepared, only upon receipt of an order, in order to guarantee freshness. Although this may test your patience, the food is definitely worth the wait.

Operating Hours: Sun – Fri 8:00 am – 4:00 pm (Closed on Sat)
Location: Takhian Tia Road (opposite Soi Takhian Tia 28) Bang Lamung District, Chonburi
Tel: 08 7029 4376 / 08 1290 8490
Distance from DeeProm Hotel: 17 km (approx. 30 mins)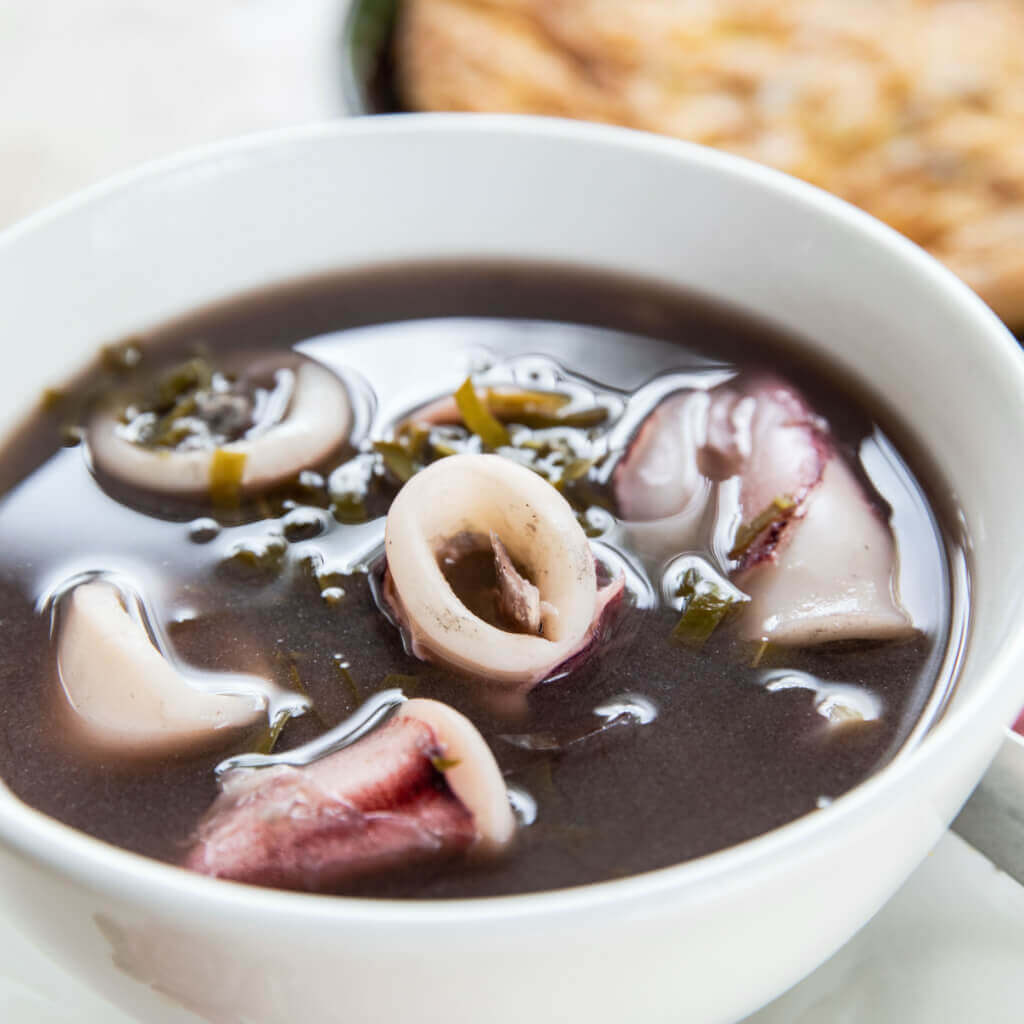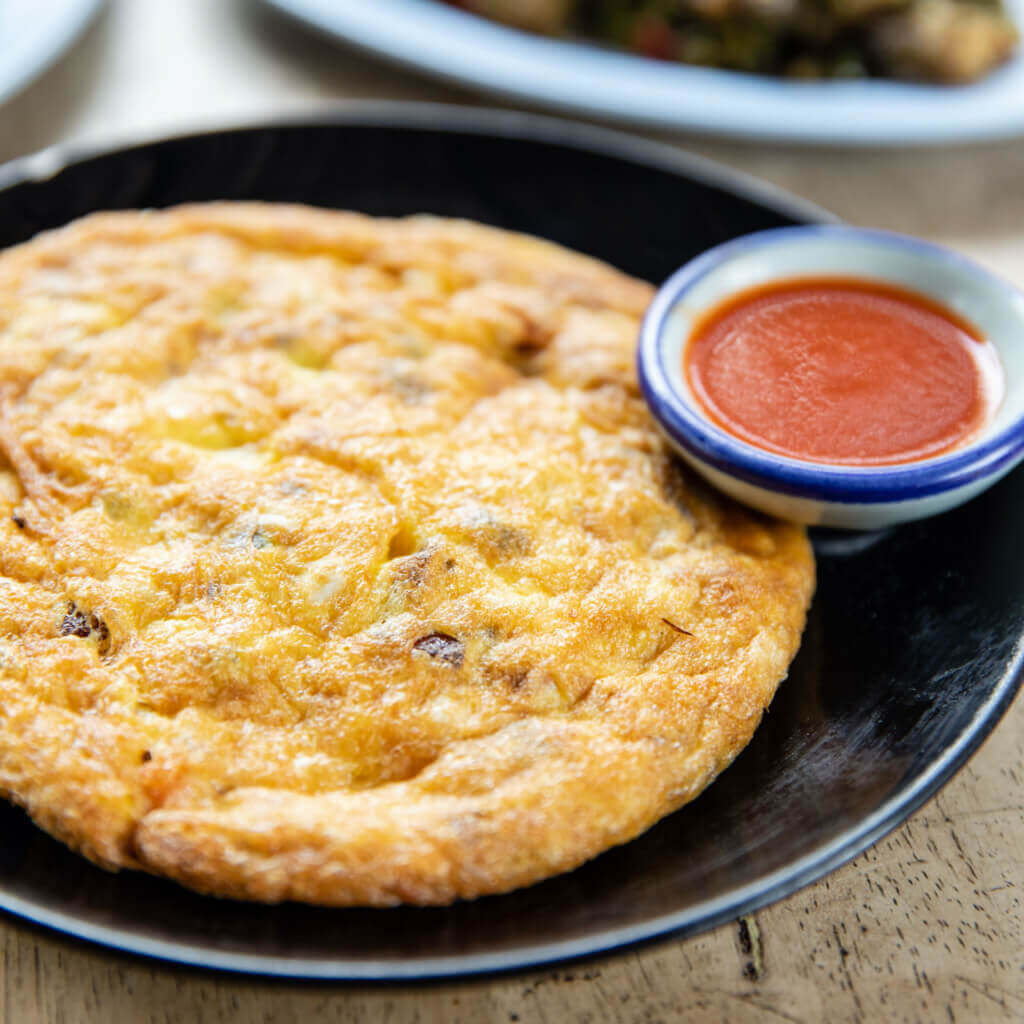 The current query has no posts. Please make sure you have published items matching your query.